4 tips for phone selling success [Easy to Follow Guide]
Stay updated
Telecom sales is a process of building relationships with customers in order to sell them products and services. The most important thing you can do is to keep up with industry changes and news, so that you can be prepared to offer your customers the latest and greatest products. Keep reading for 4 tips for phone selling success.
How can you stay updated on latest telecom news?
One way to keep up with the latest telecom news is to subscribe to a few industry publications, like Telecom Asia or Telecoms.com. You can also follow telecom companies and industry analysts on social media, like Twitter or LinkedIn. By staying up-to-date on the latest news, you'll be better equipped to sell products and services to your customers and achieve phone selling success.
Know who you are talking with
It's also important to know your customer base well. What are their needs and wants? What is their budget? By understanding these things, you'll be in a much better position to make a sale.
Good practice
Best practice for telecom sales is to always be prepared for objections. Know how to overcome them and stay organized and efficient in your work schedule. Having a positive attitude will help you to be successful in sales. Helping others in the team is also a key factor in sales success.
Stay organized and efficient in your work schedule
Staying organized and efficient in your work schedule is important because it allows you to stay on top of your game and keep your customers happy. When you're organized, you know where to find everything you need and you can easily keep track of your progress. This also makes it easier for you to switch gears if something comes up. When you're efficient, you use your time wisely and get things done in a timely manner. This shows your customers that you're reliable and that you care about their time. being organized and efficient will help you succeed in sales.
A little self promotion
Did you know that our solution can help you with objections while you are in a conversation? Our advanced technology helps salespeople to overcome objections by providing real-time answers and guidance. With our solution, you'll be able to quickly and easily find the right response to any objection, giving you the confidence to close more deals. So if you're looking for a way to boost your sales results, be sure to check out our solution today.
Positive attitude
Finally, always maintain a positive attitude. Sales can be tough, but it's important to be willing to help others on your team. By following these tips, you'll be well on your way to phone selling success!
Why we cant stress this enough
The importance of having a positive attitude in telecom sales cannot be overstated. It can be tough to maintain a positive outlook when you're facing objections or dealing with difficult customers, but it's essential for success. A positive attitude will help you stay organized and efficient, and it will also make you more likeable and persuasive. When you're positive, people are more likely to want to work with you, and that can make all the difference in telecom sales. So always remember to keep your head up and stay positive, no matter what!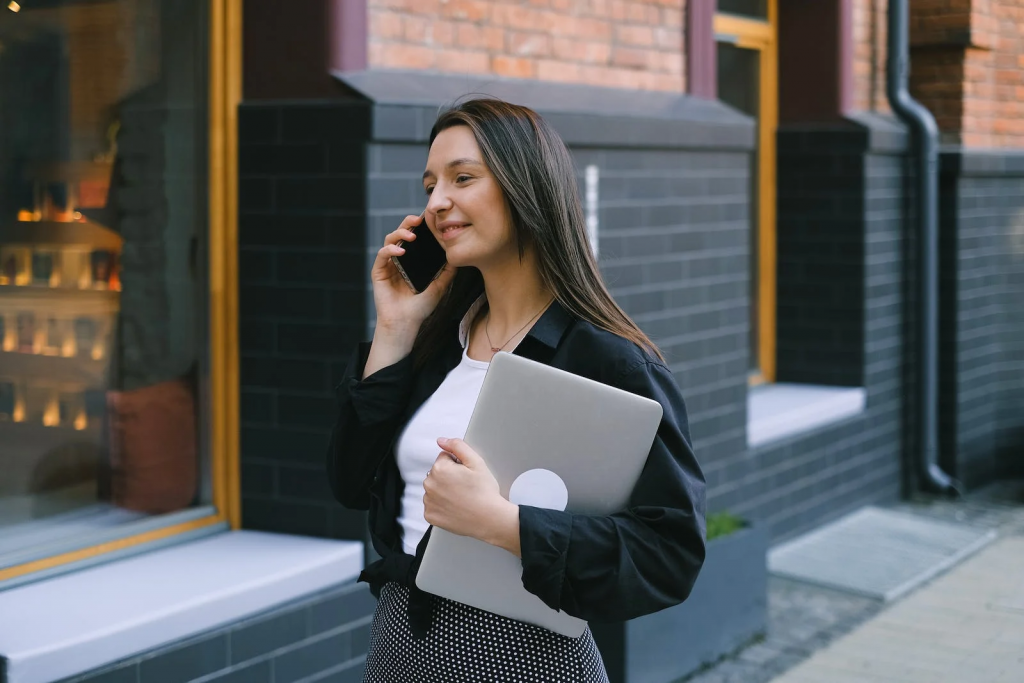 If you're looking to be successful in telecom sales, then follow these tips! They'll help you understand the industry, know your customer, and stay positive and organized. With these tools in your arsenal, you'll be on your way to phone selling success in no time!
Interested in learning more? We believe you'd enjoy these articles:
How to Set Effective OKRs for Telecom Companies
Boost Your Sales by Asking These 2 Types of Insider Questions
17 Phone Sales Tips from the Experts to Help You Make Better Sales Calls
Have any questions regarding "4 easy tips for phone selling success" or anything phone selling related? We'd love to hear from you! Feel free to contact us.